Solar Panels that produce fresh water and green energy
Scientists have modified solar panels to produce drinkable water from sea water while generating electricity. This is possible because a majority of heat generated by solar panels was not being used efficiently.
The new panels use this type of heat to produce fresh water through evaporation method. This type of solar panel can be valuable for project to reclaim dessert areas in Africa and Australia.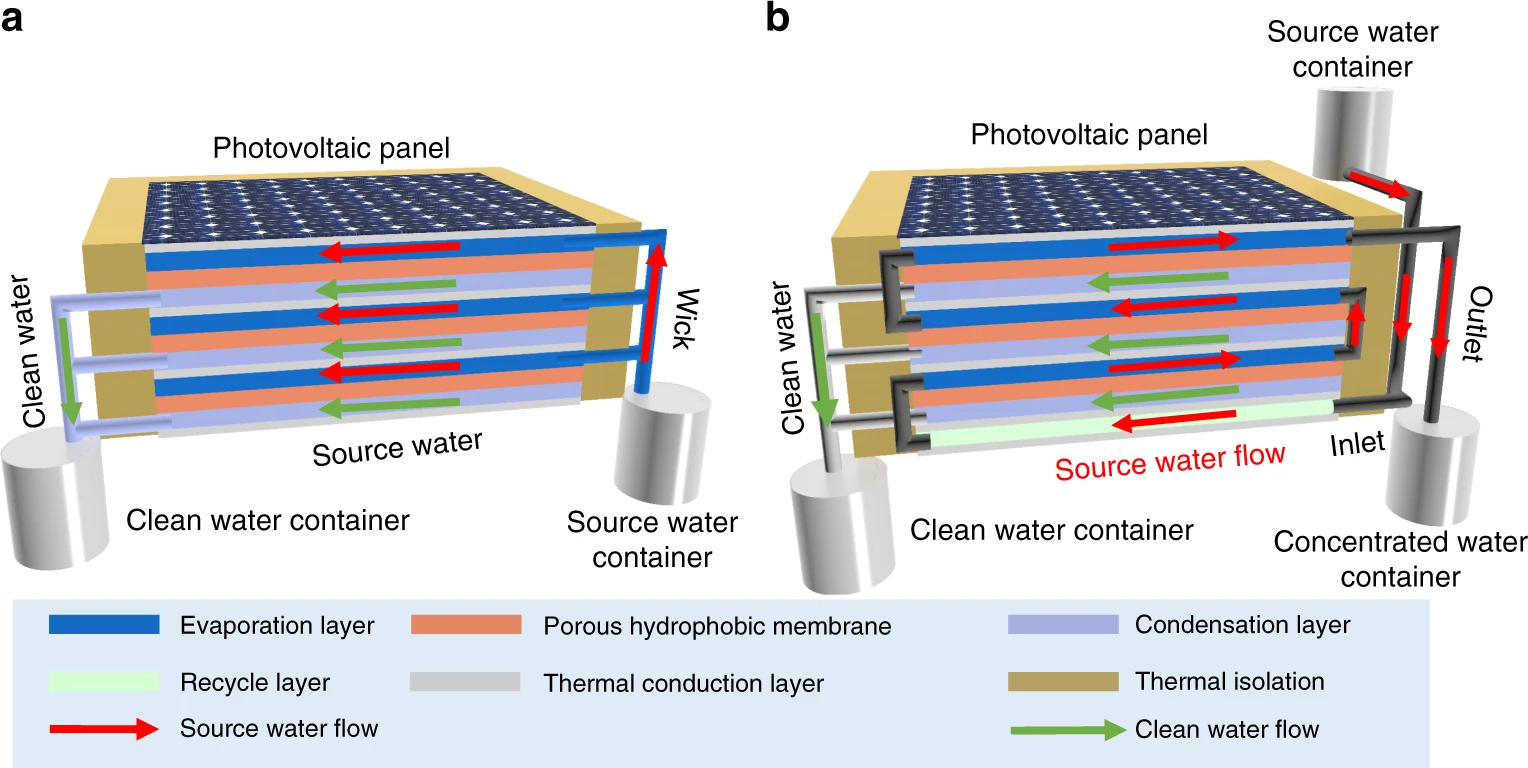 Link: Article on Nature.com