Các bạn hảy tưởng tượng trong vài năm tới cửa sổ bạn sẽ tạo điện cho nhà bạn.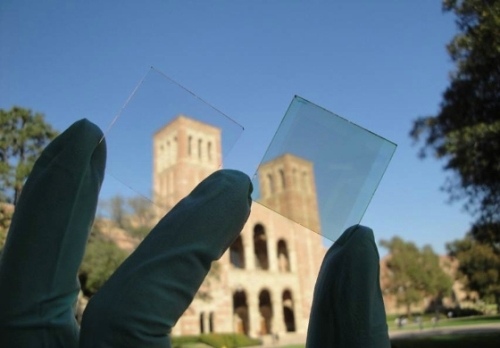 Bạn có thể mua solar plastic film và dán lên cửa sổ và cửa sổ sẽ tạo ra điện nhà từ những tia infra-red chiếu vào nhà. Những tia sáng trắng vẫn chiếu vào nhà bình thường, vì transparent polymer solar cells nầy chỉ hấp thụ tia infra-red mà thôi.
Đây là một chế tạo gần đây của cás nhà nghiên cứu của UCLA, " the California NanoSystems Institute", "the UCLA Henry Samueli School of Engineering" và "Applied Science and UCLA's Department of Chemistry and Biochemistry".
Xin đọc thêm